About Us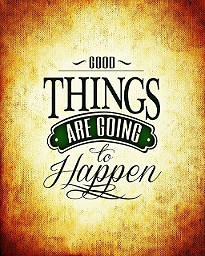 Wish Good Luck is a site dedicated to all things good luck. We search the Internet, the library, our personal books, and other sources of information in our search to bring you as much information about good luck as our time and finances permit. Because good luck (and bad luck) is so intertwined with superstition we have included information about superstitions.
Due to the huge number of superstitions here in the USA, and many more in other countries and parts of the world we are always looking for superstitions we haven't covered or don't even know about. So in addition to your stories of good luck we are also looking for superstitions we have not covered or have not covered the variation followed in your area or country.
Comments are welcome if relevant to the post or page, and are subject to moderation. This means they may not show up right away until approved. If you have any good luck customs not on the site that you'd like to submit use the Submission form.
Contact us from our Contact form.
We hope we can further your search for good luck information, including superstitions, and in the process hope our site can lead you to experiencing good luck in your life. The site is a work in progress so be sure to visit regularly to see what's new.
Admin,


Charles Harmon
July 23, 2010





Legal and more