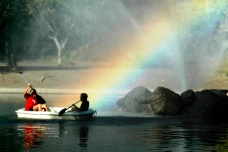 We'd like to add your stories of good luck to the site. When entering your story just use first names or nicknames. If you use a last name we will only print the initial unless you say otherwise.
If you have friends that may have a good luck story to tell ask them to submit their story.
Submit your good luck story, or any other submission to WishGoodLuck.com in the form below.
If your submission is accepted for publication on Wish Good Luck we will notify you. Thanks in advance for any story you may submit.
All submissions become property of www.wishgoodluck.com